May, 2016- May, 2017
Wow, the first year is over. It was long but flew by all at the same time. Who would have thought that after rushing so much to start university, dealing with doubts and heartfelt to leave my family, I would be completing my first year at the University South Carolina. It is gratifying to know that you have overcome the obstacles and completed the first phase of this simulation of the real life, college.
During the summer in the USA, classes are halted and we can go home and enjoy almost 3 months of "vacation" after the NCAA tournament. I took the time to play professional tournaments in Brazil, as well as being lucky enough to attend some events at the Olympics and enjoy time with my family — a simple thing in life that we lack in the day-to-day responsibilities at school.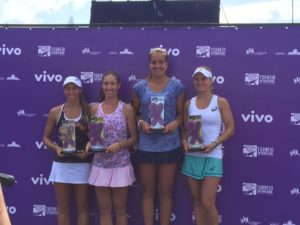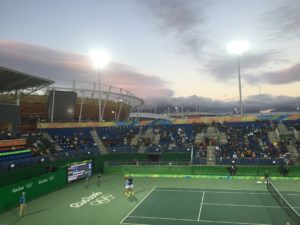 From here on out, things would become a bit more normal since I already knew what life would be like for the next three years. On the other hand, the responsibilities will become higher. I will not be an inexperienced freshman anymore. I should help and serve as an example for the girls who will be starting the journey like I did last year. I knew I would have this role because I personally experienced it and realized the impact that a unified team could create.
In the second year, with more experience and knowledge of how things worked, I felt prepared to have a car in the USA. I wanted to have more freedom and travel around to play professional tournaments during the breaks at university.
The first step was to start the process to get an American driver's license. I would be able to buy the car with the international driver's license, but the insurance is mandatory when buying a car in the USA and it would be much more expensive buying it with my international one. I went to the DMV –the Department of Motor Vehicle– and got most of the information it would take to get a license. It was not simple for me at first, I had to get an Uber a couple times to go there. There was always something missing, or the document was overdue and I would have to renew it. Until one day I got everything right and the lady said: "you're all set!" Before that, I had been studying the simulation of the written test on my phone so I was prepare to start the process. A couple minutes later, after I passed the written and driving test, the American driver's license was in my hands.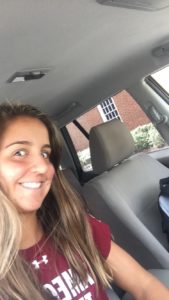 I talked with my parents and I went from store to store, from website to website, looking for a car that would keep me safe during trips. After lots of searching, I made the purchase! Now it was time to leave for my first professional tournament in America, Future of Charleston 10K / October, 2016.
I went to the tournament with one of the girls on my team. However, after the second round, it was just my car and me cruising through the city of Charleston. I took the week off to play this tournament since we did not have to be present for any university events at the time. Surprisingly, I reached the finals; I did better than I thought. Throughout the tournament, it was just me on the court and my family cheering from Brazil since they were viewing the matches online. The journey was just beginning as I was still a sophomore in college.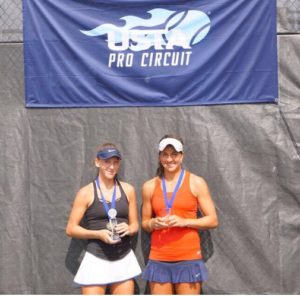 Fall is a shorter semester for college tennis players. The tournaments and training sessions end in November, but the classes go until December. It is up to each person on the team to go to the court to train and continue working on things that you need to improve from the semester. In college, as in life, you are responsible for your actions and there are consequences that catch up to you in the future if you do not take them on.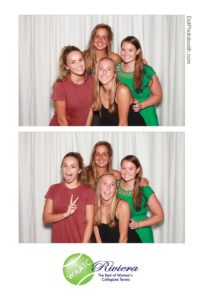 After finishing the fall with good results, spring brought many surprises. I had to sit out for a month due to strong back pain. I could not even sit in the team van for trips. I dealt with situations I had not dealt with before. Like most tennis players (or any athlete), it is difficult to hear someone telling you that you will not be able to play. Our competitive instinct is so strong that sometimes we are selfish and do not think of the other innumerable things that can be done outside of the competition. At that time, I needed to learn how to help the team from outside of the court, without holding a racquet inside and contributing from the inside.
I returned to the courts after a month that felt like three. The competition after all that time made me feel alive and made me even more sure that it was what I wanted. It was a sensation that I will always remember, I did not want to leave the court again. As I always like to say, everything happens for a reason. Lessons should be drawn from every loss, whether on the court, in the gym, on the field, in the office, or in life. My spring of my sophomore year would end with an NCAA participation in singles, a Round of 16 for our team and more lifelong teachings.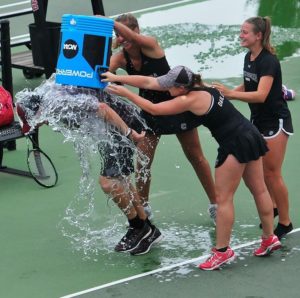 "I am the master of my fate, I am the captain of my soul." – Nelson Mandela