Months before going into my third year in college to become a Junior, what I heard most from other people was that Junior year would be the best year; I had no idea why. Maybe because it's the year you've overcome the inexperience of being a Freshman and the arrogance of becoming a Sophomore. It only made me more excited to go into another season and see what would be in store for me.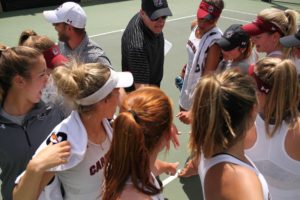 For the first time, my family traveled with me to the US in August as my sister would begin her journey as a volleyball player and a Computer Science major student at Mars Hill University in North Carolina. We spent a week supporting her and helping her organize this "new life" since I was now more experienced in the routine of college and knew a bit about how things worked.
In the fall of my Junior year, my coach and I decided that I would play more professional tournaments in South Carolina since my goal was always to go to the tour after college. For almost a month I packed my suitcase and my rackets and got on the road for the next tournament. What about classes? I was missing a lot and having to do extra work during all of the trips. During this time traveling by myself, I confess that I missed the energy of the college matches and my teammates off the court cheering for me; all things that I was used to during the semester. I learned a lot during that time and realized more than ever the importance of the energy coming outside of the court.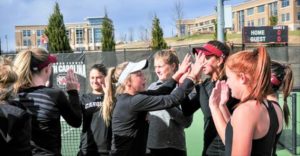 In the Spring, we made history. We did not lose a dual match on the road in SEC conference – considered the toughest conference on the women's side in college tennis. It was an unforgettable season and I had to overcome new obstacles every day and do things that I was not used to. My coach named myself as the team captain along with Senior, Hadley Berg. We both had characteristics that could complement each other and help the team accomplish even more. Each year that passes, our duty is to realize that the TEAM will always come first. In the third year,  this becomes automatic which makes everything a bit easier. You are there to win with your team and will do everything you can to see your team at the top.
By the end of my Junior Year, it started to kick in that my senior year was right around the corner. I could not believe it. The only thing that went through my head during this period was the image of that young Brazilian girl, still immature arriving in the US without speaking much English and not knowing a lot about what she was about to face. At the same time, I see the image of this same girl who had dreams, and over the years was overcoming and erasing doubt after doubt. Senior year was right around the corner and she was prepared for what was coming.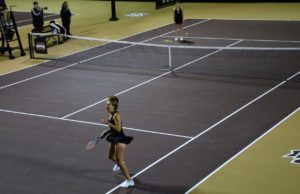 "Learn to trust the journey, even when you do not understand it."